Nissman Debuts – 1970 Berlin is famous for the good music that it has enjoyed in bad times.  Here is a story of an American musician, gifted concert pianist Barbara Nissman, on her Berlin debut on a cold winter night in 1970.
U.S. Election Night – 1970 Armed with a hodge-podge of information through the mail, GI's stationed in Berlin prepared to vote in local elections held by their home states.
A Moment In Magdeburg – 1970 "I am 24 years old, and I have dreamed of this all my life!"  A young East German walked through the Berlin Wall's open gate and across our living room television screen in 1989, seemingly answering questions posed for an American and a British soldier in 1970.
23rd Hour, 23rd Psalm – 1971 In Berlin — famous (or infamous) since the turn of the 19th-20th centuries for its nightlife — evenings showed the edgy side of the situation combined with silent beauty. On a still summer night in 1971 we crossed the heart of the capital city to meet the dawn.
Pyrenees Crossing – 1971 Every Berlin veteran must have a favorite story about taking leave to travel outside of our island city.  This one day in the Pyrenees proved to be more interesting than  planned and led to a surprise realization.
Life On the Other Side – 1971 Darüber… Aubrey Pankey's life on the other side.  Did you ever wonder how some Americans came to live on the "other side" of the Wall?  Here is the journey of a talented American who died alone just a short distance away from where I lived, but far removed from his countrymen.  The story of Aubrey Pankey, expatriate baritone.
Re-enlist! – 1976 From a brochure designed to attract soldiers to reenlist for duty in Berlin Brigade after the end of the draft (conscription / dienstpflichtig).
The Terror Tax – 1993 These vignettes were written in 1993 as part of a longer paper for the twentieth anniversary of the "Energy Crisis". The paper appeared in the CompuServe Military Forum and the CompuServe Travel Forum. Threads of the Cold War tie into today's issues.
Kranzler Memories – 1999 Announcement of initial plans for closing the Ku'damm location of the 147-year old coffee house brings back memories of sidewalk cafe life in 1969-71.
Across An Imagined Border – 2002 In July 2002 a Berlin rail transportation veteran returns to ride the main line of the Cold War from Berlin's city rails to Hannover.  A former Reichsbahner invites him to the fuhrerstand.  This time, no "delay at Marienborn."
A Letter From Dr. Bauer – 2004 While NASA was putting the first men on the moon, West and East German railroaders were doing something almost as difficult…  getting Allied military trains through heavy rail traffic.
A Prayer For Today's Soldiers – 2004 Written looking back at 1969-71 and anticipating issues in the Middle East for today's soldiers.
The Embracing Forest – 2005 Did you ever look out the window of a 200 km/h InterCity Express and wonder what it would be like to take the slower train and stop in… Ludwigslust?  Remembering Lt. Col. Arthur Nicholson. In March 2005, turning up the stories of "the last American death" in the Cold War, the end of World War II for the 82nd Airborne, forgotten "heroes of the Soviet Union" and a trace of Napoleon's occupation, all for the price of a ticket on the Deutsche Bahn.
Over the Top – 1963-1989 How did West Berlin communicate with the outside world?  In addition to aviation and railway mail, radio played a critical role.  A role that East German monitors wanted to know more — much more — about.
Sven-Hedin-Strasse 11 – 1915-1945 In the shadow of two world wars and economic tragedy, this Zehlendorf villa housed the known and the unknown of Central European history.
Closely Watched Villa – 1945-200? For the past century, this Zehlendorf villa housed the known and the unknown of Central European history — and some who did not want to be known. And in 2018 it went on the surplus property list.
Without a Country – 2013 A haven or new hazards?  American and British citizens choosing exile faced new problems.  This July 2013 article looked at what Edward Snowden was to face.
And Tears Are Our Only Reward – ? "Und trãnen sind all ihr Gewinnen" says the lyrics in Beethoven's wistful Op. 98, An die ferne Geliebte.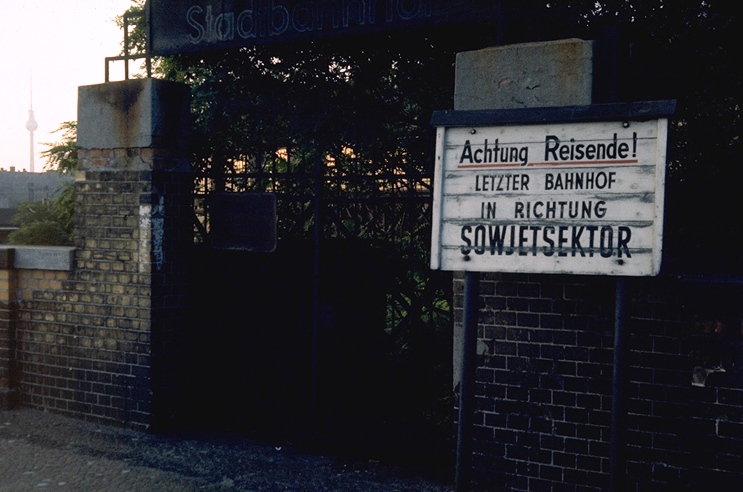 ###