15 Nov 69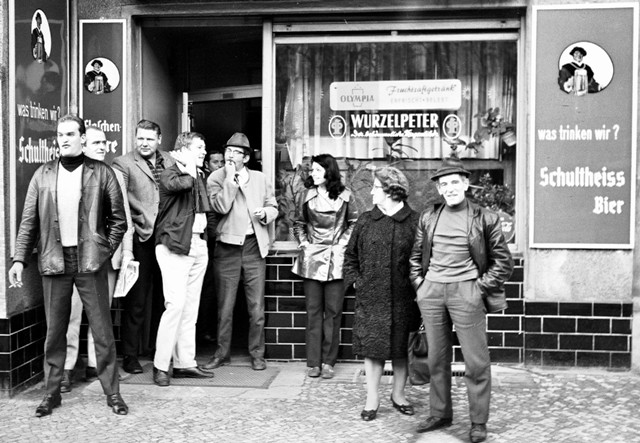 Not everyone was caught up with the enthusiasm shown by the marchers. Along the route, many watched with curiosity, interest or apathy. A few expressed negative views with shouts or derisive whistles. These customers of a Kniepe or Lokal (a pub) along the parade route came out to watch and some offered their criticism of the marchers.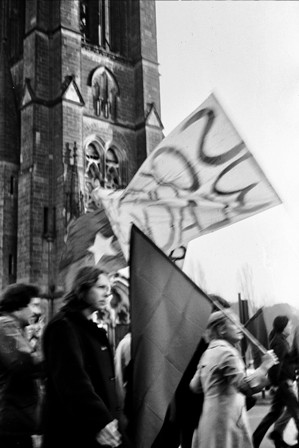 "Black Power" banner and Viet Cong flag carried by demonstrators.
Link to view Viet Cong flag in color, with other Vietnam War memorabilia.
Return to first page of 15 Nov 69.
Go to Troubled Times table of contents.