— by R. W. Rynerson
In 2005 I returned to Germany in a March-April visit timed to be able to attend the twentieth anniversary service in memory of the 1985 death of then-Major Arthur Nicholson. I covered this for the Berlin Observer publication of the Berlin U.S. Military Veterans Association (see story in pdf format below).

The story turned out to be like peeling an onion, within each layer there was another layer. In gathering this information, I was aided by several local residents. However, for reasons that became clear to me when I did some added research on the "dark current" of issues in that area, I have not identified them. As I watched the ceremony, I was watched by the gentleman pictured on the left.
The photo gallery below shows a pre-WWII map of the area, then shows participants in the ceremony and reception afterward at the new Mecklenburg Hof, the upper left front page account of the memorial in the local newspaper and lastly the trans-Europe passengers dining in a through Czech car, oblivious to the stories that await a passenger who rides the local train.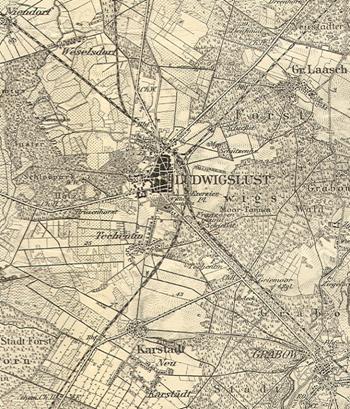 To read this *.pdf go to the bottom of the frame and choose either to download it or expand the document to full screen.
EmbracingForest2019