Part Nine – Summing Up
In 1985 the hard work of turncoat 'Paul' and lesser informers was melded with technical electronic intelligence gathering to produce a 69-page handbook for distribution to the highest echelons of Warsaw Pact leadership.
Following is a rough translation of the background provided on-line by the

An analysis of the structure and activity of the US Army Field Station Berlin (USAFSB) Teufelsberg

Top Secret! Special source protection!
A presentation of the activities of the NSA interception facility on Berlin's Teufelsberg shows how the Stasi was fully informed about the espionage activities of the USA in the city.

In the Cold War confrontational situation, both sides wanted to know in detail how the other side's military and intelligence stood. This is how the locations of the U.S. Land Forces and, above all, the military intelligence services came into the sights of the Ministry of State Security (MfS). In West Berlin for example, Field Station Berlin, an NSA interception facility on Teufelsberg. It was part of the worldwide spy network Echelon.

This presentation of the structure and activity of the Telecommunications/Electronic Espionage Service
of the U.S. Land Forces INSCOM was established in June 1985 in [MfS] Division IX of Headquarters Analysis. The task of this department was to set out the objectives, tasks and priorities of the opposing intelligence services. This elaboration shows how comprehensive the Stasi had been regarding U.S. espionage activities in West Berlin.

The analysis was not only marked "Strictly secret!" and "Special source protection!" in the Stasi, but it was also kept under secret protection in the archives of the Stasi Documents Authority until 2011, as it until now had been subject to further secrecy. It provides insights into what intelligence agencies did in the Cold War that was particularly interesting for each other.

Signature: BStU, MfS, HV A, No. 883, Bl. 1-68
Metadata
Stasi Media Library

Diensteinheit: Hauptverwaltung A, Abteilung IX Datum: 1.6.1985

The Schaeferberg Fernmeldeturm carried civilian traffic as described earlier, but the information provided by 'Paul' gave hints at its military role.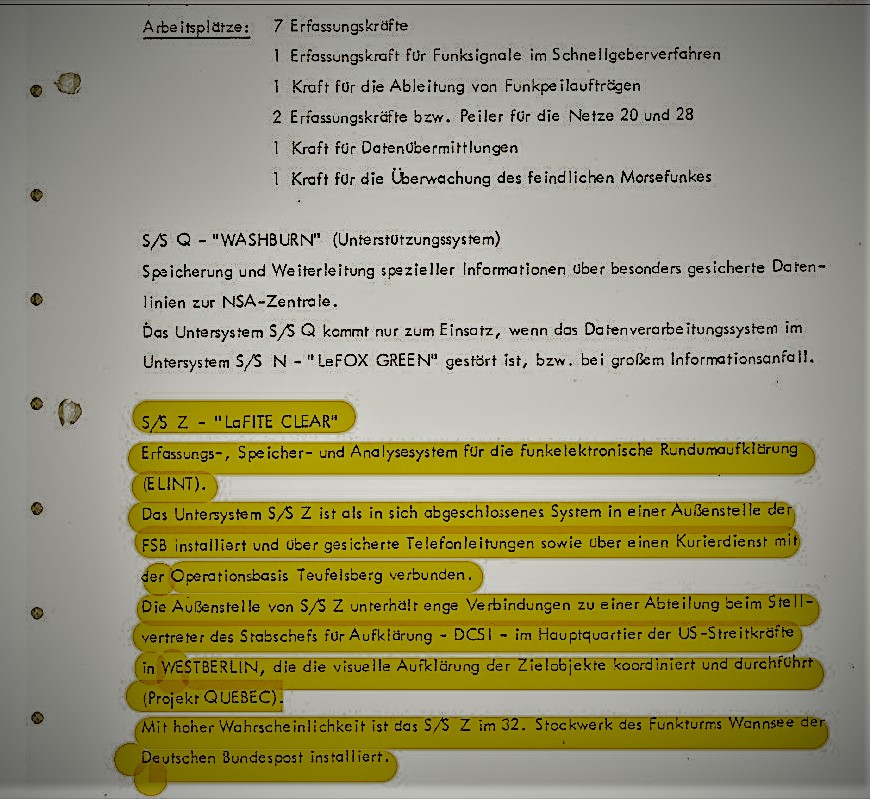 Following is a rough translation of the view of the tower from the perspective of HAIII.
+ Data capture, storage and analysis system for complete radio electronic reconnaissance (ELINT).

+ The subordinate system S/S Z is installed as a self-contained system in a branch of the Field Station Berlin and via secured telephone lines and via a courier service is connected with the Teufelsberg Operations Base.

+The S / S / Z office maintains close ties to a department at the deputy chief of staff for reconnaissance – DCSI – in the headquarters of the US armed forces in West Berlin, which coordinates and carries out the visual reconnaissance of the target objects (Project Quebec).

+ The S / S Z is most likely installed on the 32nd floor of the Wannsee radio tower of the Deutsche Bundespost.

In American terms, the 33rd floor of the Fernmeldeturm.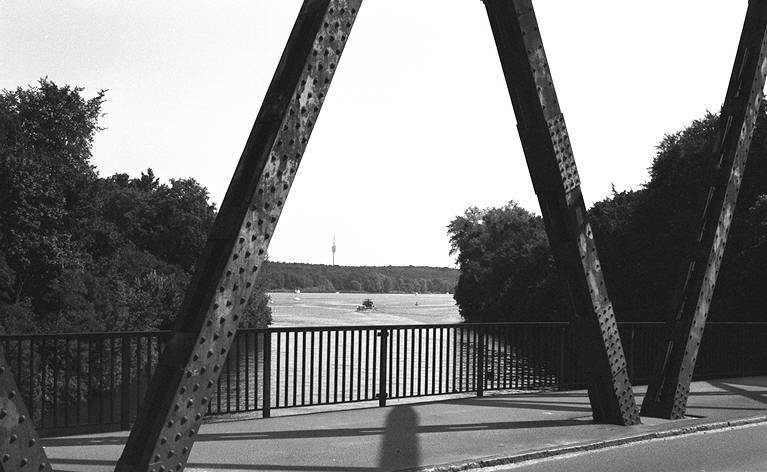 … to be continued.