1945 – 200?
This page is under construction, but here's a sample of what's ahead.
A house, but not a home
by R. W. Rynerson — July 2015 / October 2020
Berlin residence of the notorious, the noted, and the unknown.
Fighting in the last days of the Third Reich went on throughout Berlin. Before the last shots were fired, at the end of April 1945, the city stopped and was reset to zero when the exchange batteries were depleted in the dial telephone system. The phones were silent.
On Sven-Hedin-Strasse a new neighbor moved into Number 11, the Soviet district commandant for Zehlendorf.
========================================
Press Club of Berlin – Everyone comes to Barney's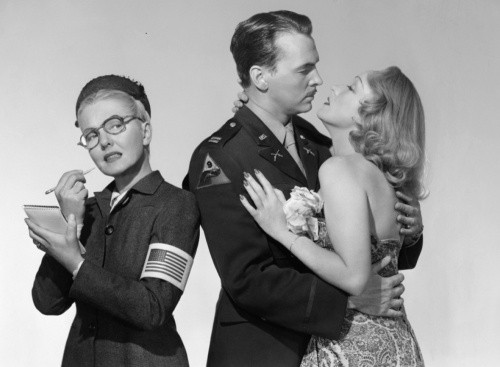 Wilder's biographer, Maurice Zolotow, states that, "he put in this film all the things he had seen and felt during his six months as an officer of the occupation. He put into it all the hate and reluctant admiration [he] felt for the Germans, and especially for the Berliners, for Billy could have said with John F. Kennedy, 'Ich bin ein Berliner.' In a certain hard uncompromising quality of his sensibility, his approach to human events, he had that cynical Weltanschauung of the Berliner" (Zolotow: 154). If A Foreign Affair commenced as a seduction of Germany by the United States, then the complementary effect, the defrosting of an American Congresswoman by the sheer intractable force of a city's charisma, is the happy result, along with the exposure of an occupying force that itself becomes compromised, fraternized and ultimately colonized. America may have decided to woo Berlin but it was seduced right back in what was the most devastating and personal film of Billy Wilder's extraordinary career in American cinema.

Elaine Lennon, film historian, in https://offscreen.com/issues/view/volume-19-issue-3
1945 to 1971 to be continued
========================================
August 1971 was no exception to the rule that the weather in Berlin for a few days can be golden. In the sun-dappled seclusion of a walled garden at Sven-Hedin-Strasse 11, a young couple was saying their farewells. Thrown together and then dashed apart by the cruel logic of the Cold War, their time in the garden was but a fraction of the century of stories set against the grey bulk of the Zehlendorf-West villa that Americans called a house, but no one called a home.
Michèle, in Berlin to study childcare, but with secrets that led to a security check, tried in English and German to describe their experience:
"Life is a travel and all places in this world are like so many stations. Nun sind wir in solch einem Bahnhof – Berlin genannt – beide zusammen gewesen und haben ein Weilchen zusammen verbracht. Jetzt sind wir davon beide weg ABER nicht zusammen, wir haben zwei ganz verschiedene Züge genommen. Gegenseitig kein Bild, kein Brief und die Zeit werden immer sehr schnell vergeht.
"Jeder tag ich habe mich unheimlich gefreut, Dich zusehen, und doch weiss ich, dass ich nur ein Traum bin – und sein kann wir haben zu wenig Zeit zusammen verbracht, zu wenig zusammen gemacht."
Her lips pursed for another sip of the farm-made strawberry wine that his German relatives had given him as a farewell present.
"Dear Robert, the dream of us is only a dream and will stay a dream and it is time for you to be happy in your real life with the real people around you, especially the nicest real woma(e)n you want to see [her French humor surfaced between tears with a wicked grin as she corrected the singular to the plural]."
Or at least that is how Robert remembered it. Stuck with too many secrets, winding up his unexpected stint with an ersatz intelligence operation and ready to go home, now he was faced with the fact that Frenchwomen could be so practical.
"After all," I consoled him later, "I read Sanche de Gramont's book and he pointed out that Frenchwomen darn socks instead of buying new ones. You were the new sock."
But how, I wondered, did an American soldier and a French schoolteacher end up in a Berlin garden?  It was garden that included a barbecue for office parties and a German soldier of the U.S. Army's 6941st Labor Service Battalion on guard duty.  The Berliner, in a version of a U.S. Army uniform, had discretely disappeared after admitting the couple.  They had passed a Berlin civilian policeman walking his beat on sleepy Sven-Hedin-Strasse.  A German putzfrau stared out of the villa's windows.  Always, always they were aware of being watched.
The over-arching trees, the walls that had ears, the pavement stones could tell part of the story that would span a century. No living person then or now can tell it all. The pages to come offer an outline upon which readers may add their facts or their imaginations.
A secret espionage site?
In 1968 a U.S. Army training film had its climactic scenes shot in the villa and neighboring streets. It was released in 1969. Despite the fact that the German Democratic Republic's media referred to the villa as a secret espionage site, the film shows a map of the surrounding streets and in one scene a clear view of the house number.
Surplus property in 2018
In 2018 a real estate controversy typical of today's major cities erupted. The federal government's real estate branch was accused of sitting on the property in hopes of realizing big gains in value — in a city short of housing. Only a fleeting comment touched on the history of the house that was not a home.
This controversy is described in German at: https://www.tagesspiegel.de/berlin/steglitz-zehlendorf-geistervilla-macht-den-bund-reich/22676872.html
In 2020 Google Maps the discrete cloud that floated over Sven-Hedin-Strasse 11 has blown away: https://www.google.com/maps/@52.4385705,13.2368368,135m/data=!3m1!1e3
###